WE PROVIDE YOU SAFE & HEALTHY MEAT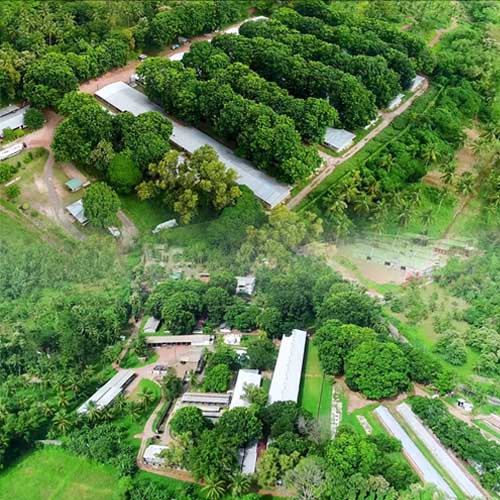 Established in 1979, Maxies and Company (Private) Limited is one of the market leaders in sourcing and producing chicken meat and eggs in Sri Lanka. With a commitment towards excellence and the drive to produce high-quality chicken meat, our humble aim, in the beginning, was to offer nutritious, safe, and internationally certified products to the market. Over the years, this has become our cornerstone, helping us carve out a reputation in the poultry industry, and exceed the expectations of our customers.
With the ever-changing needs of the market, our approach to meat production has drastically changed since its inception, adapting to new techniques, and modern technology. Presently, we are equipped with a fully automated state-of-the-art poultry processing plant paired with the latest installations of de-feathering, evisceration, screw chilling and grading.
In everything we do, safety and hygiene have always been our main concern, and in this manner, each member of our staff follows stringent guidelines to ensure that our business stands by its corporate values. Along with this, each of our machines is subjected to regular preventive maintenance programs, while ensuring the utmost levels of quality assurance. 
By providing excellent products, first-class service, and maintaining close working relationships, we have been able to remain a top supplier for the highly competitive food market.
We have established a well-managed farming system where all the necessary raw material (day-old chicks, medicaments, feeds, etc.) supply is done through approved suppliers. Live bird growing is carried out in environmentally controlled closed houses in which highly skilled employees are engaged. The production cycle is improved to achieve market demand accordingly. The Maxies golden yolk egg is produced with natural pigments, selenium, antioxidants and anti-aging supplements to enhance the immunity of human health.
As a sustainability tool both solid waste and wastewater are treated in an environmentally friendly manner. Energy-saving precautions, wastewater treatment plants, biogas systems, and generated solid waste directed for recycling are some of the approaches we have taken to achieve sustainability.
With our customers' needs at the focal point of our business at all times, we recently developed a concept of open dialogue, through which we hope to discuss the industry's challenges – most of which spring from diverse cultural sentiments in Sri Lanka. With this in mind, we initiated a monthly newspaper called "Maxies – Wedabima" aimed at addressing these issues and creating an open communication culture on a large scale.
Vision
"Grow better in providing consumer-assured nutritional values in a
socially acceptable manner."
Mission
"We strive to delight our customers by providing quality and consumer safety assured broiler chicken and eggs in an environmentally friendly manner.
In complying with our vision, we are dedicated to ensuring the national and international legislative requirements and ethical standards of the industry, while committing in Corporate Social Responsibility for a better future."
Farms
At Maxies, our livestock farms are designed to adhere to the company's standards on quality, safety, and sustainability. Set in different locations, our farms are equipped with the latest machinery and technology, along with environmentally-controlled broiler operations. Since the inception, we have been committed to the welfare of our livestock, with efforts taken to ensure their cleanliness and health on each farm.
Environmental controlled close house broiler operation
Each environmentally controlled broiler house is featured with automatic feeding, watering, temperature control systems, and automatic curtain drop with three different alarm systems. In addition, there are regular training programs to educate farm-workers on biosecurity, vaccination, and handling of birds.
Compost Project
Mangala Eliya
As a sustainability tool, the Maxies Agri Compost project was initiated and now it is capable of handling all the broiler and layer litter generated from our poultry operation. The project contributes to converting all solid wastes into compost with complete value-added organic manure supplemented with beneficial fungi that control the pathogenic fungi of plants.
Standards and Certifications
A glance at our accreditation
At Maxie's, we are committed to producing quality products. This is because at the heart of our business lies our passion to offer consumers safe, nutritious, and quality food that complies with international standards. This philosophy is ingrained in every individual, paired with implementations of stringent quality measures, food safety systems, hygiene practices, and technical compliance.
Our quality teams, comprise highly qualified professionals, are dedicated to ensuring the total quality of the entire food supply chain while maintaining standards in accordance with national and international legislative requirements. Our commitment to quality is further enhanced by a transparent production process through which each step is carefully monitored to the very last detail from live bird growing, processing, packaging, storage, transport, and distribution. Our codes of good practices are continually improved in the light of scientific and technological developments to ensure higher quality and healthier food products.
The Product Certification Scheme popularly known as the "SLS 1161 Product Certification Scheme", is a scheme that gives a third party guarantee on the quality of a product. This scheme enables the SLSI to grant permits to local as well as overseas manufacturers producing goods conforming to Sri Lanka Standards to add the "SLS" mark on their products. The Sri Lanka Standards Institution Act No. 6 of 1984 and the regulations made thereunder empower the Sri Lanka Standards Institution to issue such permits to manufacturers.
ISO 9001:2008
AWARDED DATE: 12th November 2002
ISO 9001:2008 specifies requirements for a quality management system where an organization needs to demonstrate its ability to consistently provide a product that meets customer and applicable statutory and regulatory requirements and aims to enhance customer satisfaction through the effective application of the system, including processes for continual improvement of the system and the assurance of conformity to customer and applicable statutory and regulatory requirements.
ISO 22000:2005
AWARDED DATE: 1st December 2006
ISO 22000:2005 specifies requirements for a food safety management system where an organization in the food chain needs to demonstrate its ability to control food safety hazards to ensure that food is safe at the time of human consumption. It applies to all organizations, regardless of size, involved in any aspect of the food chain and want to implement systems that consistently provide safe products.
ISO 14001:2004
AWARDED DATE: 27th April 2007
ISO 14001:2004 environmental management standards exist to help organizations,
(a) minimize how their operations (processes etc.) negatively affect the environment (i.e. cause adverse changes to air, water, or land);
(b) comply with applicable laws, regulations, and other environmentally oriented requirements, and
(c) continually improve on the above.
AWARDED DATE: 26th February 2010